Mold positioning block is one of the indispensable precision parts in mold use。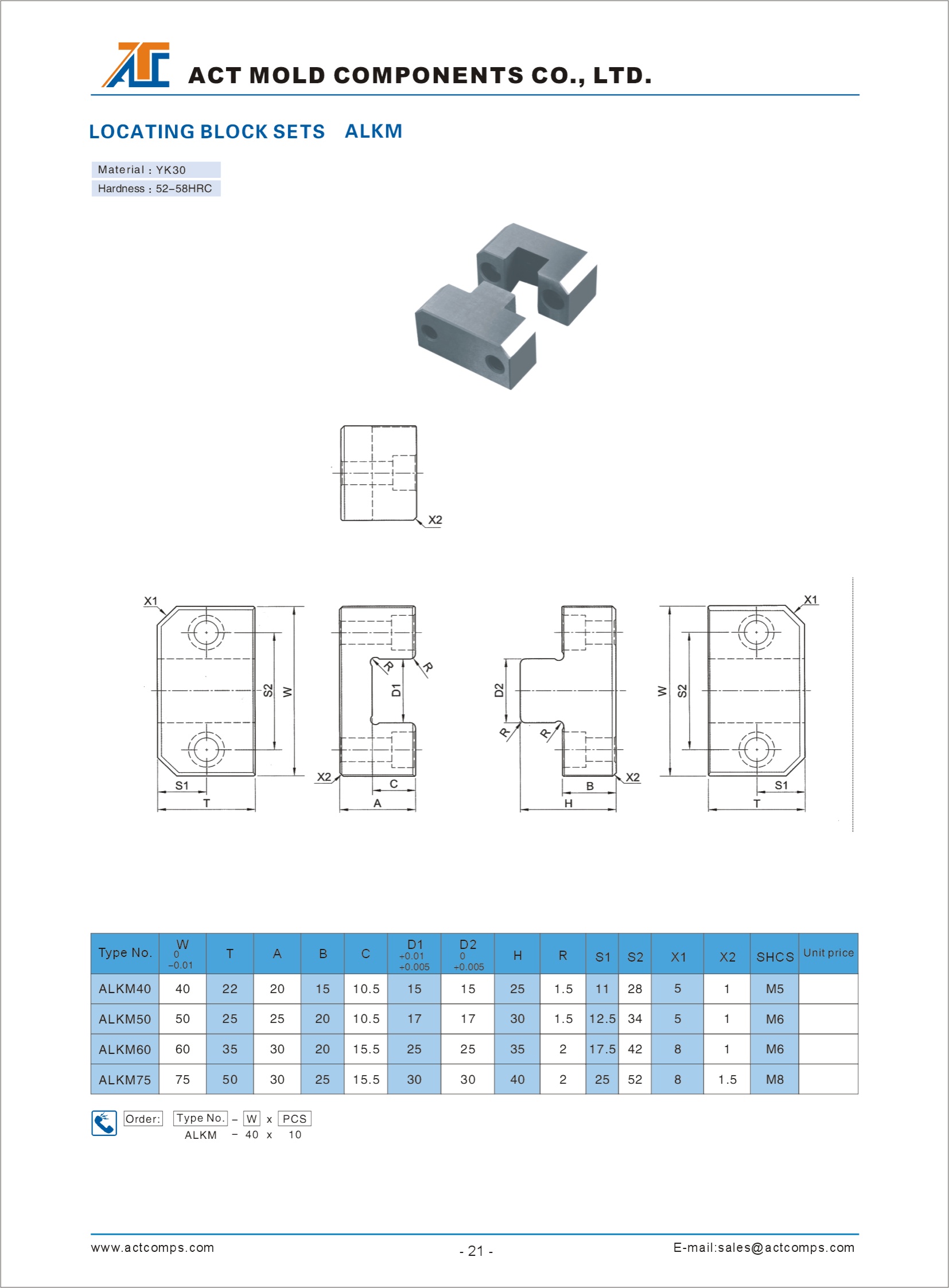 ACT MOLD COMPONENTS CO., LTD. started from manufacturing standard mold components mainly according to JIS and DIN standards. After years professional experiences, we then expand and produce irregular shaped products based on customized drawings upon request. It's our commitment to serve our customers with highly skilled technical support and prompt service.
ACT MOLD COMPONENTS CO., LTD. manufactures CNC mechanical parts and precision mold components which are widely applied to Mould & Die, Automotive, Electronic, Medical and Aerospace Industries. With state-of-the-art facilities, strict quality management,we ensure the maximum in quality during production and bring value-added business to our customers worldwide. We warmly welcome visitors on pre-arranged factory tour for further understanding and discussion.